I just released a new version of our free iPod Video Converter, the newest version is v 3.6.0 build 2732, you can download it here.
New feature include:
1. Upgrade video encoder engine to improve the performance.
2. Now it can convert videos that have no audio stream.
3. Estimate and display the target file size when changing the video/audio settings.


Please notice, the target size that displayed is an estimate of how big the final video will be. This is only an estimate. The final size could vary widely.
4. Set CPU usage limit when converting videos, you can set the CPU usage to low so that you are still able to work on your computer with other program although the encoding is in progress.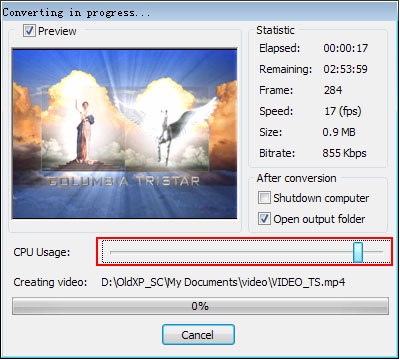 Special thanks to Andre Kuhn and Sana Kortex. Thank you for your great suggestions!
Tags: iPod Video Converter