What is the iCopyBot iPod to Computer Transfer?
iCopyBot is a data transfer program that makes sharing, saving and transferring your iPod's contents so much easier! It transfers batches of songs, videos, photos and even playlists from your iPod and copies them to a computer folder or into your iTunes library.
iCopyBot is there when you need to:

Reinstall your system or iTunes library;
Retrieve your music, videos and photos from your iPod and save them to your computer;
Share your iPod contents with friends and family;
Restore your songs, movies and photos to iTunes in the event your system crashes.
iCopyBot is the quickest and easiest way to get music, photos and videos off of your iPod and onto your computer. With iCopyBot, you never have to lose your music again!
How to use iCopyBot?
It only takes a few steps to retrieve your iPod data:
1. Open iCopyBot
3. Select the music, videos, photos and playlists you want to copy and transfer
4. Click "Copy to iTunes" or "Copy to Folder"
For more information, visit how to transfer iPod files to computer.
Key features
Protect your iPad, iPod and iPhone against unwanted iTunes synchronizations.
Easily transfers all music, videos, e-Books, ringtones and photos from your Apple device to your computer folder or iTunes;
Seamlessly rebuilds your iTunes library;
Maintains your song ratings, comments, play counts, song order, volume adjustments, playlists and even artwork;
Helps keep your output folder organized;
Automatically rejects duplicate files when importing music into your iTunes library;
Only reads data from your iPod, iPad or iPhone;
Extremely easy to use;
Supports all current iPod, iPad and iPhone models.
Plus, you receive lifetime upgrades for free, and we guarantee iCopyBot carries No Adware or Spyware!
Screenshots
System Requirements
Windows XP/Vista/7/8/10 (iCopyBot for Windows) or Mac OS X 10.6 Snow Leopard/10.7 Lion/10.8 Mountain Lion/10.9 (Mavericks/10.10 (Yosemite)/10.11 (El Capitan)) (iCopyBot for Mac)
512MB RAM
20MB disk space for installation
iTunes 9.1 or above
Are you ready to try iCopyBot?
Download iCopyBot for Windows (10.2Mb)

Download iCopyBot for Mac (9.46Mb)

History
New Release: iCopyBot for Windows and Mac 8.0.0 at 09/24/2017
Compatible with iOS 11.
Compatible with iPhone 8/iPhone 8 Plus/iPhone X.
64 bit version for Windows 7/8/10 64 bit.
New Release: iCopyBot for Windows and Mac 7.9.9 at 09/16/2016
New Release: iCopybot for Windows and Mac 7.9.5 at 02/08/2015
Transfer from iPhone 6, iPhone 6 Plus to iTunes 12.x.
New Release: iCopyBot for Windows and Mac 7.8.8 at 05/24/2013
Improve compatible with iPhone 5, iPod Touch 5 and iPad 4.
Improve compatible with iTunes 11.
New Release: iCopyBot for Windows 7.5.0 at 05/25/2012
Compatible with iPhone 4S and the New iPad.
Built-in iTunes library import engine.
New Release: iCopyBot 7.3.1 at 01/07/2012
Compatible with iOS 5.0.1 and iTunes 10.5.2.
Transfer artworks to iTunes;
Copies camera roll photo and voice memo from iPad, iPod Touch, iPhone to computer;
Now compatible with iPad 2;
iCopyBot for Mac released.
iCopyBot 6.2.5 released at 10/31/2010
Copies eBooks and PDF books from iPad, iPhone, iPod Touch to iTunes;
Is compatible with iPad, iPhone 4, iPod Touch 4, iPod Nano 6.
iCopyBot 5.0.0 released at 02/02/2010
Product's name has changed from iPodRobot iPod to Computer Transfer to iCopyBot (if you already installed the old program, please uninstall it before installing the new version);
Supports multiple iTunes music libraries;
Adds an option to organize songs by album;
Is Compatible with iPod Shuffle 4G.
iPodRobot 4.2.0 released on 02/09/2009
Transfers photos from iPod and iPhone to computer folder;
Is compatible with iPod Nano 4;
Rejects duplicate files when add to iTunes 's library;
Rebuilt user interface.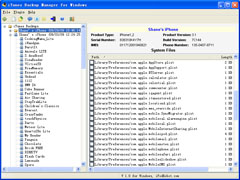 iBackupBot iTunes Backup Manager for iPad, iPhone and iPod Touch
Seamlessly transfer all contents between iPad, iPhone, iPod Touch and iTunes, including SMS Message, Contacts, APP data and more!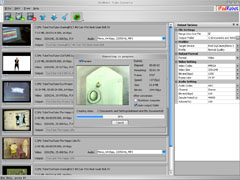 iVideoBot Video Converter for iPad, iPod & iPhone
Bulk-convert all popular video formats to iPad, iPod and iPhone with compatible MP3 / MP4 formats.