Need for Speed Undercover is the best racing game on iPhone, at least for me:) It have great story line and great graphics.
Now with iTunes Backup Manager, we can cheat the game without jailbreak our iPhone (or iPod Touch), because it can modify iTunes backed-up file an transfer back to iPhone (or iPod Touch).
Here are the steps to get $1000000 in the game:
1. Run the game on iPhone, purchase a car and remember how many money you have.
2. Exit the game, connect iPhone to computer, run iTunes, right click your iPhone in left window of iTunes, select "Back up":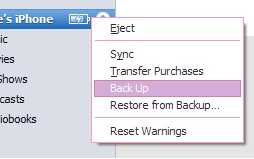 3. Run iTunes Backup Manager, select "NFSU" in left window, then double click "Documents/gamedata" in right window:



4. The program will show a hex editor window, press CTRL+G, enter 17 then press OK button: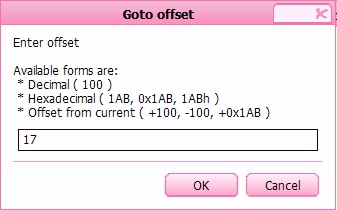 5. The "BE Dword" value at bottom-right should be your current money, now enter "00989680":


6. Select main menu->File->Restore, select "Only restore modified file(s)" and press OK button, wait the restore process done, your iPhone will restart.
7. Now you can run the game and check your money: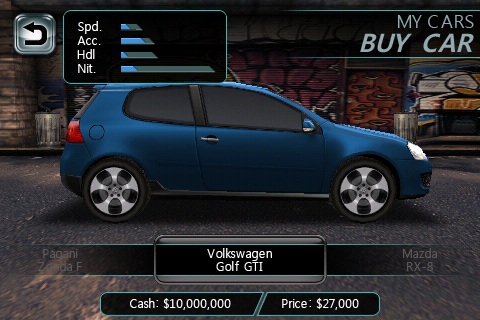 Enjoy it:)
P.S, Please check our website for transfer music from iPod and iPhone to iTunes, free iPod Video Converter and more.